NCC PORTAL
Find resources from across the six NCC's
The Portal brings together a broad selection of resources from all six of the National Collaborating Centres (NCCs). Search for resources by clicking on NCC, Type, Topic and Core Competency.

Please note: the Portal is not exhaustive and not all resources are indexed by PHAC Core Competency.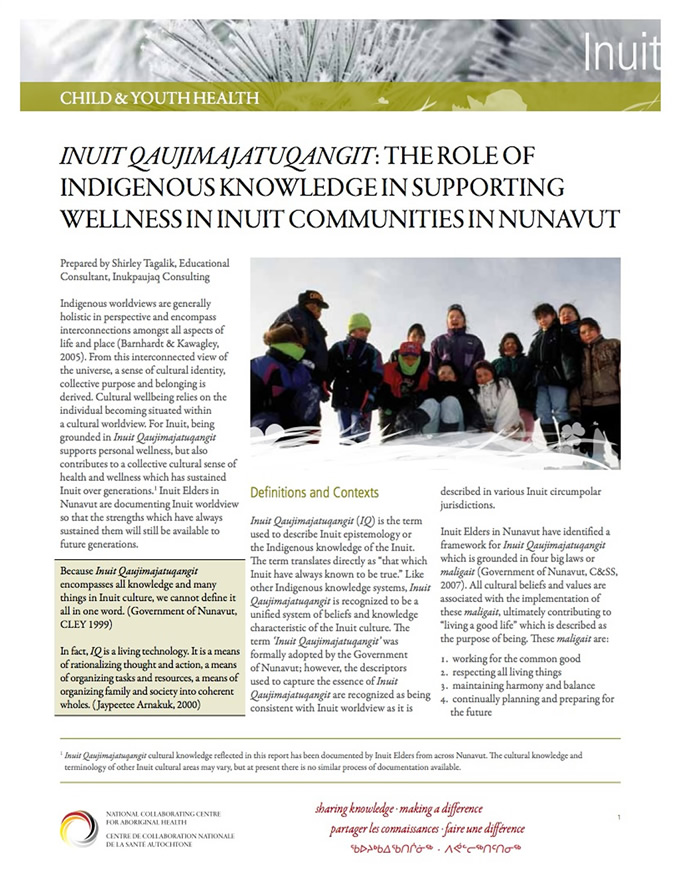 |
Inuit Qaujimajatuqangit (IQ) is the term used to describe Inuit epistemology or the Indigenous knowledge of the Inuit. The term translates directly as "that which Inuit have always known to be true." It is the foundation upon which social/emotional, spiritual, cognitive and physical well-being is built. This fact sheet explores the relevance of Inuit traditional knowledge for health and well-being in Inuit communities, and the potential for Inuit Qaujimajatuqangit to be used as a foundation for health and wellness policy and programs.
(also available in Inuktitut)
Read More